Report¶
Grond's reports are presented in interactive HTML web pages where you can browse and compare different events and inversion runs.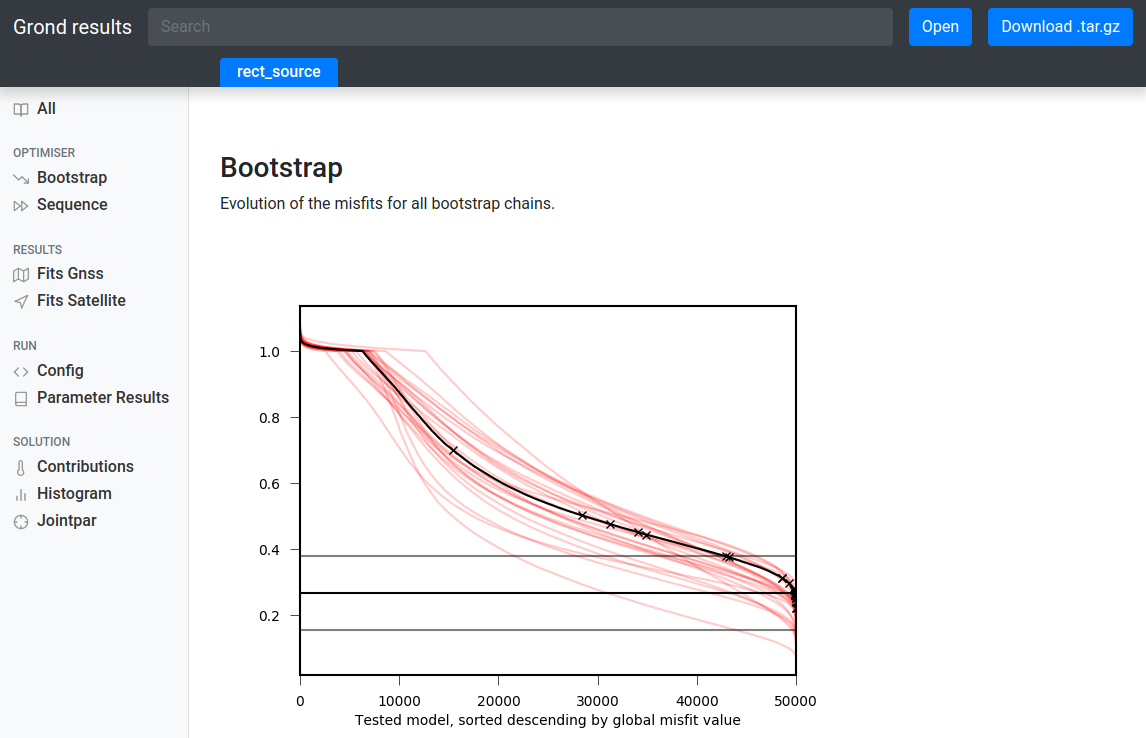 Generating reports¶
When an inversion is finished, you can create and open a report with:
grond report -so <rundir>

By default, the report is generated in the directory report. Results from multiple runs are aggregated into a single report directory by repeatedly calling grond report <rundir>.
The flag -s will serve the HTML pages locally with a built-in web server and -o will open it in your web browser (see grond report --help). Alternatively, you can simply open the file report/index.html with your web browser. If doing so, it may be necessary to adjust browser permissions to access the report locally (through a file://... URL).
Available plots¶
To see which plots are available for a particular configuration, check out the subcommand